Posted on
Thursday, June 1st, 2017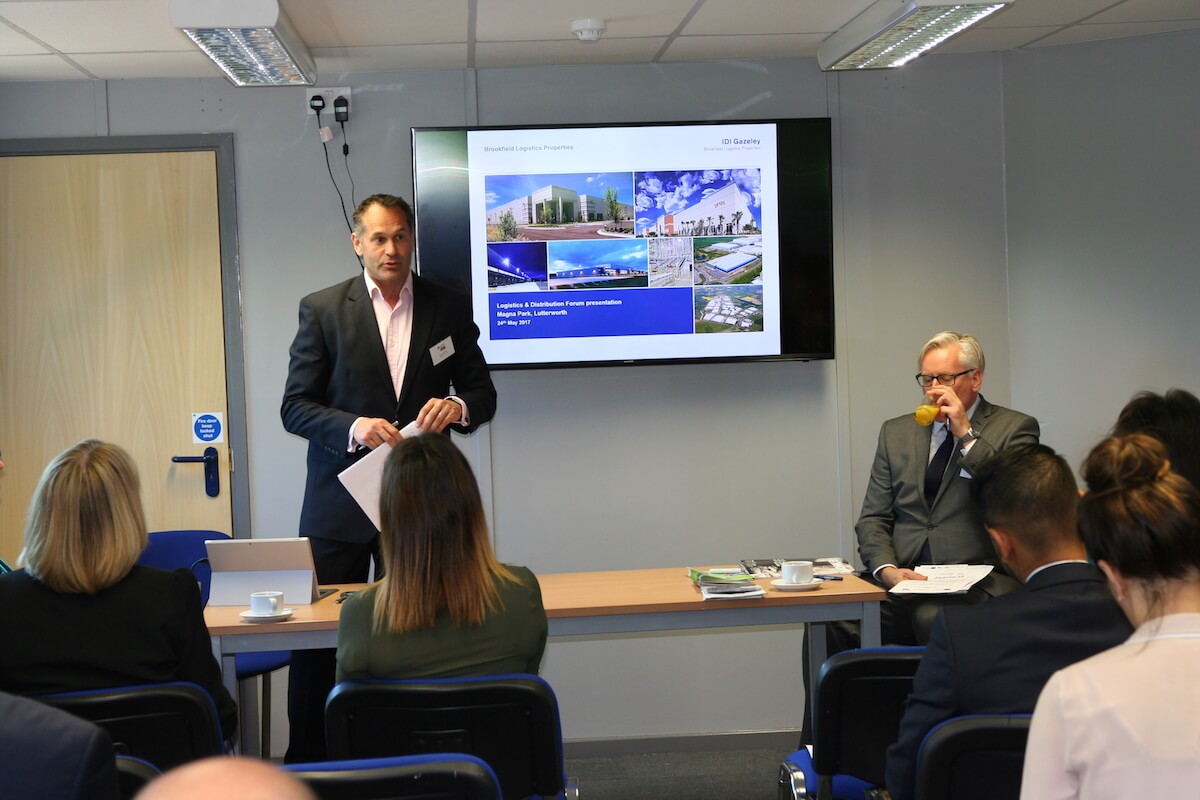 Magna Park was pleased to host the East Midlands Chamber of Commerce Logistics and Distribution Forum on the 24th May 2017.
The event is part of the LLEP Collaborate Project which is a comprehensive business growth programme for businesses based in Leicester and Leicestershire.
The Logistics and Distribution sector has been identified as a priority for growth in Leicester and Leicestershire and the event was aimed at providing delegates with relevant up to date information, peer to peer support, networking opportunities and details of available business funding. The event focused heavily on addressing the skills gap, developing a pipeline of talent within the Logistics sector.
The event provided an ideal opportunity for Gazeley to present to a wide audience the proposals for a Logistics Institute of Technology (LIT) to be based as Magna Park. The LIT is a pioneering initiative focused on developing a centre of excellence capable of attracting, developing and retaining the talent the logistics needs, enabling it to expand and adapt as it becomes more globally connected and technologically advanced.