The workforce of over 9,000 people at Magna Park is getting its own radio station as Cross Counties Radio plans a new online station.
Posted on
Thursday, January 26th, 2017
in
News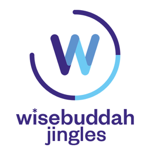 Cross Counties Radio Magna Park is working towards a full launch, when it will aim to connect the workers of Europe's largest distribution centre, and the local town of Lutterworth.
Magna Park Management today took hold of the first radio delivery from Cross Counties Radio and Estates Manager, Keith Beard who was involved with the very early concept of the new station. He has taken possession of a pre-programmed WiFi Radio units which Cross Counties Radio supplies to businesses and all four Cross Counties stations are pre-programmed.
In an interview, Keith said: "This is amazing and a great concept that both the workforce community of Magna Park – and – the local community of Lutterworth will really appreciate. It will bring the two communites together with more strengh and allow local businesses in Lutterworth, to directly reach the workforce up here at Magna Park and hopefully bring even more shoppers to the town which is on our doorstep".
Cross Counties Radio Founder, Chairman and Operations Manager, David Harris Boutler said: "I'm really pleased we reached this pioneering moment, it's been nearly 18 months in the making from the original idea that was talked about with the former Mayor of Lutterworth, Phil Toye, myself and Gazeley Director, Gwyn Stubbings – who all agreed, Cross Counties Radio was the right organisation to develop the concept and deliver the service – which has to be professional and professionally developed and run. Cross Counties Radio is pleased it gained the trust and opportunity to create it's forth radio community radio station – and looks forward to rolling this out across the forthcoming 18 months which will reach over 17,000 pairs of ears each day."