Estates Gazette: Labour Pains
Posted on
Wednesday, April 5th, 2017
in
News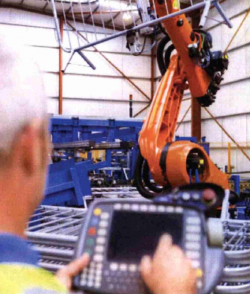 Its getting harder and harder, says Jamie  Reynolds, managing director at PMP, whose logistics recruitment business turns over nearly £300m a year thanks to a client list that includes many big-name retailers and distributors in the UK.
"Anyone who can handle a forklift, or machinery, anyone with robotic skills are all difficult to find- but even simple picking-and-packing is an issue in an competitive region".
The list of competitor of regions – Milton Keynes and Manchester come out on top – is growing fast, and for warehouse operations, the consequence is higher labour costs.
"Wage rates are peaking at 10-15% and above base rates, and operators are offering all kinds of incentives, too. Regular overtime, seasonable loyalty payments, cash for finding a friend to join the workforce, help with transport – it all helps" says Reynolds.
In Bristol – where a surge in logistics deal-making threatens to put massive strains on the local labour market – wages are already nudging up by 15-20p an hour.
Tim Davies, director at Colliers international in Bristol, says: "we've a huge number of warehouses all chasing the same demographic, and we know staff will move for relatively small increases in hourly rate. It's causing concern for occupiers. We're in danger of brewing the perfect storm, and the answer is more low-cost housing close to places of work."
Something similar is rumoured in Dunstable where Amazon's new 310,000 sq ft facility is competing with next door neighbour Superdrug's 536,000 sq ft warehouse. Prologis is landlord at both units.
it isn't news that the warehouse sector is obsessed with labour force issues. But what is new is the extent to which it is beginning to drive locational decisions – and the way developers are using labour demographics to redraw their maps.
You can trace the roots of the change to 2011. That was the year Amazon decided to take 955,000 sq ft in Dunfermline and eyebrows were raised. Given the size of the Scottish market (small), it seemed an unusual place to put a large (and, at the time, its largest) warehouse.
Unemployment in the Fife town is relatively high (hovering around 7% for much of the last six years) and Dunfermline is close to neighbourhoods where the unemployment rate is considerably higher. Wages are correspondingly low – and Amazon is the areas dominant employer, giving it the upper hand.
Amazon preferred not tot talk about the labour force issues that dictated the location of the 8.5m sq ft of new floorspace it took in 2016 (Gerald Eve figures).
Recruitment consultants proved equally shy. But the consensus is that Amazon – and every other supply chain occupier – is looking more deeply at demographics than it ever has before.
Now labour issues are starting to influence developments. According to the experts, this in turn means that developers need to re-draw their locational heat maps. Yes, their maps need to show motorway junctions. But they also need to show key labour market hotspots (see side panel, next page). Savills advises Wincanton, one of the largest of the third-party distributors.
According to Savills director Toby Green, labour issues are now alongside location as a key consideration.
"There are definitely some warehouse operators who prefer to locate in towns where they know they will be the dominant employer," he says. "The lesson is that it can be worth progressing planning applications for sites with good labour force figures if they are also reasonably well connected as a location."
This is particularly true in markets with constrained labour markets, like the East Midlands.
It could also be true in parts of the North, says CBRE's senior industrial director in Leeds, Mike Baugh. He points to Debenhams' decision to take 677,000 sq ft at Sherburn in Elmet (Regarded by some as a bit off the track, "he says), as an example of a locational decision heavily influenced by labour force factors.
"IT shows that speculative floorspace in an area with a plentiful labour force can be a winner."
So a revolution in supply-chain thinking that puts labour at the top of the the locational matrix? Baugh thinks not.
"Labour issues are really about labour costs – and cost has always been top of the list of supply-chain operators, and I can't see that changing."
The difficulty is that developers – and their occupier tenants – are looking for a chimera. Richard Laming, head of economics at planning consultant Turley, explains: "The ideal location is lowish wages, highish skills, lowish employment, highish housing availability, in a travel-to-work area with some big additional sources of labour on its borders. And of course, such places do not exist.
Laming says that a careful reading of the data makes some locations – like the North West – considerably more appealing as UK distribution hubs than a glance at a map of the UK might suggest.
Ultimately, however, it's all about money. "It boils down to how much an employer is prepared to pay for labour, and the real answer is upskilling the workforce."
Gwyn Stubbins, planning director at Gazeley, is happy to cheer this point. The developer of Magna Park, Lutterworth, is expected to host a new 40,00 sq ft Logistics Institute of Technology to train the next generation of workers in logistics and distribution. It is part of a 4.5m sq ft expansion plan due to go before planners this summer.
"Labour issues are massive considerations for our customers, but it's not just quantity  – it's the quality of labour, and how far afield you need to stretch the catchment. For our customers, it's about the quality of labour and how it fits their operations," he says.
Gazeley provides potential tenants with an analysis of Magna Park's catchment, skills base and much else. "These days you need demonstrate the labour is there. It's all gone way beyond traditional assessments of property locations," he says.
Too true, says Cushman & Wakefields Birmingham-based logistics director Simon Lloyd, and there are complications a wise developer will not ignore.
He explains: "We know, for instance, that in some locations the labour problem is not so much recruiting people to work in the warehouse itself, but in the office next to the warehouse. The shortage is in clerical or administrative staff. We know there are sometimes problems if big box warehouses are at distant motorway junctions and, conversely, we know that sites that depend on green travel plans and public transport have a harder task because staff journey times take longer."
Lloyds' conclusion echoes that of Turley's Laming: that labour supply issues are really cost issues wearing a hi-vis jacket.
He says: "Providing labour costs fall close to the median, then the locational issues are what matter – journey times, supply-chain costs, proximity to their customers. Labour issues do not decide location, but overall costs – including about and transport – really do."
What The Numbers Say
The UK's 228 travel-t-work areas provide the data warehouse occupiers study most closely. And it's easy to make mistakes understanding the data. But recruiters – and developers – need to look beyond a TWA's boundaries to understand how the labour market works, says Richard Laming, head of economics at Turley.
"The TWA's are based on the 2011 census, so are probably already out of date. But developers and occupiers must also look at things like housing growth – which will rapidly change the way areas works, and the relationship between wages and commuting distances. Look at those numbers, at suddenly those regions that look peripheral, nationally, look much better. Take the North West as an example – look at the logistics development along the M62 corridor. "If developers look at the local demographics in too simple-minded a way, they might be missing a trick. When promoting new sites, they need to look wider."
Automation Is Not a Solution
Automation is not going to solve the labour market problems, although it may change their shape, says Ben Wiley, Strutt & Parker's head of industrial agency. "Even automated plants require lots of people – just people with different skills. Look at Ocado's recruitment website and you'll see they're heavily recruiting software engineers. In the next few years, you may see more of that kind of recruitment in warehouses, rather than at head office."